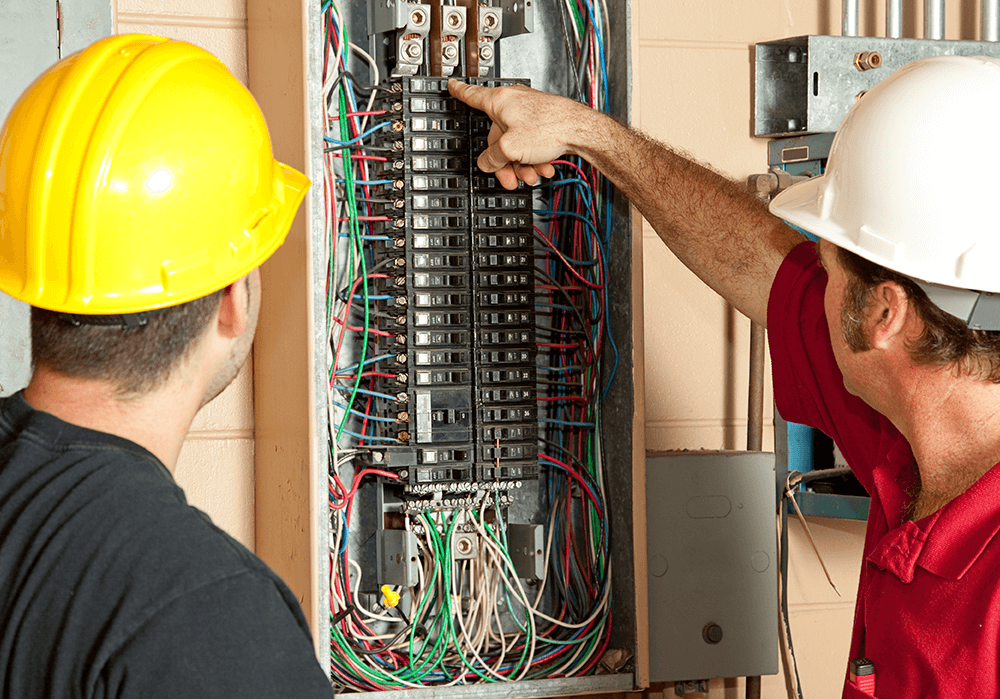 One of the most important numbers any business owner or operations manager should have in their cell phone contacts list is their commercial electrician. That's because electrical emergencies can occur at any time, night or day. It is extremely important that these be addressed immediately to avoid at least, loss of productivity, or worst case scenario, a devastating fire. As the leading emergency commercial electrician firm, ACM Electrical Contractors, is well known throughout Queens and the five boroughs for our highly professional services. Here we list the most common electrical emergencies we face. Should any of these occur at your business location, you can depend on ACM Electrical Contractors to move swiftly to remediate the issue and restore power and safety to your premises.
Breaker Box Buzzing Sound
If this sound is heard from the breaker box, it could be a number of issues. The circuit breaker may require replacement, it could be a loose wire, there could be a transformer problem. Any of which could pose a fire hazard. Do not delay. Call ACM Electrical Contractors to investigate. We are on call 24/7/365 for every type of electrical repair, service, and maintenance including transformer repair services.
Constantly Tripping Breakers
This usually signals a circuit overload, and possibly faulty wiring. First, identify and reset the problem breaker. If it trips again, or you cannot reset the breaker, turn off the power in your home and call ACM Electrical Contractors immediately. Our goal is to ensure the safety of your facility and your staff. We'll investigate and remediate the issue, which could have a range of causes. Next, we'll cover your outlets with surge protectors and install safety switches to monitor the flow of electrical current. Transformer repair is not a job for a DIYer so be sure to call ACM Electrical Contractors promptly. When you need the leading emergency electrician in NYC, our team is on standby, waiting for your call!
Circuit Breaker Failure
Every electrical system is made up of many different circuits. Each circuit has its own breaker, which is designed to trip or shut down during an electrical emergency. These issues include power surges and overloads. When a circuit breaker fails, it can create a short circuit, which is hazardous as it can cause sparks and electrical shocks. When this occurs, call ACM Electrical Contractors, your transformer repairing company, at once. While waiting, unplug all electronics and any machinery and turn off your power at the fuse box.
Short Circuits
Short circuits, defined in Electrical Emergency #3, are a clue that your electrical system has a major issue. Do not attempt to resolve it on your own, as it could lead to an electrical shock or more serious problem. Again, keep ACM Electrical Contractors on speed dial. As your electrical service and maintenance contractors, we'll quickly respond to your need for an emergency electrician in NYC (or any of the boroughs). Our professionals will troubleshoot and resolve your electrical emergency and promptly have your business up and running safely.
Burnt Outlet
The tell-tale sign of a burnt outlet is soot coming from the opening. Generally, overloaded circuits and outdated wiring are to blame. If you smell burning plastic or see sparks coming from an outlet, immediately unplug any devices plugged into it and do not investigate further. If you know which breaker is associated with that outlet (if it is labeled), turn it off at the breaker box. Call ACM Electrical Contractors immediately.
To learn more about the emergency commercial electrician services we provide, contact your team at ACM Electrical Contractors today!