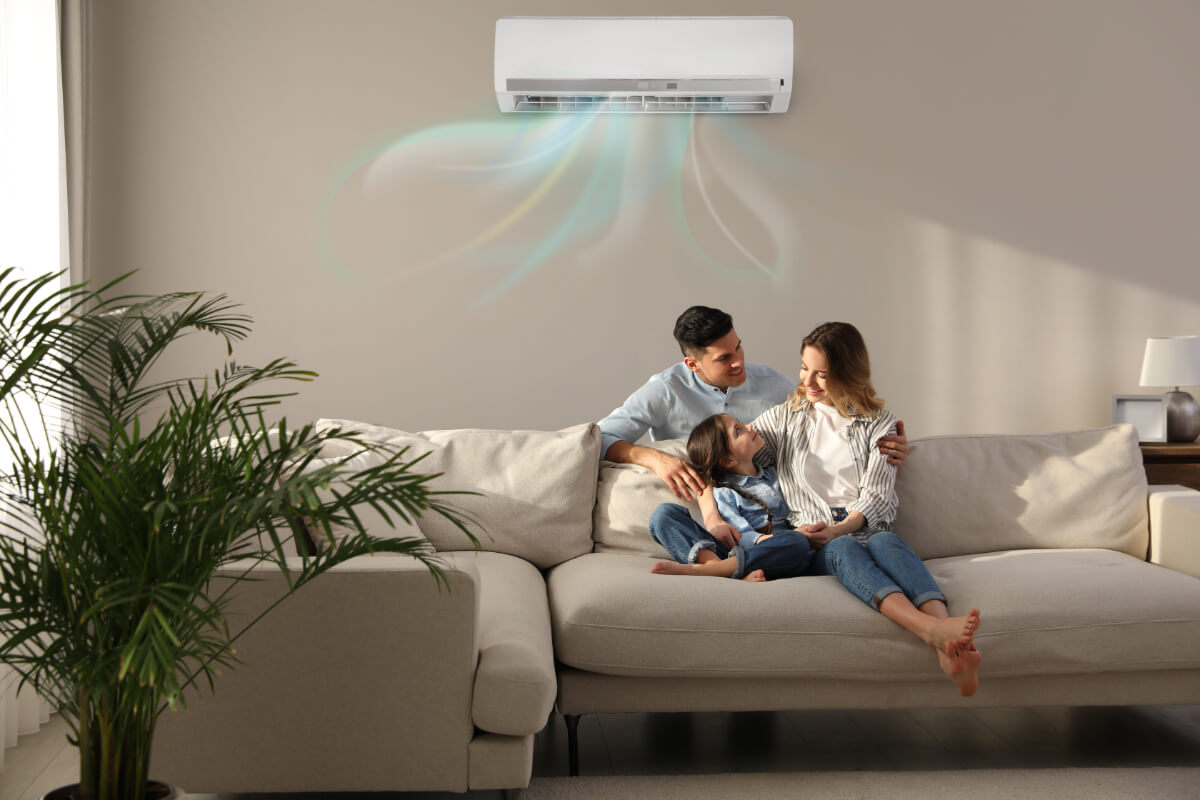 We all enjoy the Summer, especially the kids. It is just a more carefree time of year, that is until you scan your energy bill! Warmer weather means you can shut off your furnace, however, shortly thereafter, when the days grow longer and warmer, on goes the HVAC or window AC unit, and/or fans to cool down every room in your house. There has also been a trend over the past decade that we experience more days of record heat than the year before. It also seems that every year our utility providers will post a rate increase as well. How can you keep your home temperature cool and enjoy every bright, sunny, summer day? ACM Electrics team of experienced residential electricians has some amazing tips you should consider. We want your Summer days and nights to be as cool as the activities you enjoy, without breaking a sweat or your budget!
1. Have Your Air Conditioning Unit Serviced
 Whatever type of system you have, be sure to have a cooling technician service your unit before the Summer starts. To begin, they will change the air filter and remove dust and debris before it can enter your home. That same gunk is making your cooling system work harder and use up to 15% more energy so, be sure to replace the air filter at least twice during the Summer season. Your AC will work more efficiently with less likelihood of a breakdown. For additional safety, especially if you live in the 5 boroughs in a high rise, or have a window/wall AC unit, have a licensed electrician in NYC perform a safety check. This is especially important if your unit is more than ten years old. Your AC unit will also work more efficiently if you invest in a portable fan to direct cooled air throughout your home, as well as a dehumidifier. These draw less energy and enable your HVAC to work more efficiently. You'll stay cool and pocket the savings!
2. Consider Investing in Drapes:
If your windows are South or Western facing, consider investing in draperies or even wooden shutters for those windows. Keeping the sun out will prevent furnishings from fading from direct sun, and your home's interior will stay cooler throughout the day.
3. Avoid Using Your Kitchen Oven/Stove
Avoid using your oven – think about grilling on the patio/deck/ in the evening instead. This way the heat stays outside. Unplug unused countertop appliances, as these draw power even when not in use. (Computers too!) Only wash your clothes in cold water and instead of using the dryer, hang to dry in your bathroom then use a steamer to remove any wrinkles.
4. Avoid Outlet Overuse
You'll quickly blow a fuse if you try to overload an outlet by plugging too many cords into a strip. Instead, consider having your electrical system upgraded. Again, an ACM Electric licensed electrician in Manhattan, the boroughs, or on Long Island will be glad to assess your home and make recommendations.
5. Seal Any Air Leaks in Your Home
Bet you thought caulking was a task only for the colder months. It is a fact that preventing air leaks can keep warm air out and retain cooler interior temperatures longer. Applying caulk or weather stripping can reduce cooling costs by as much as 30%. Caulk around doorways and window frames, and apply stripping around window sashes and the door itself. Don't forget the basement!
Stay Cool for Less this Summer with ACM Electric, the Trusted Licensed Electrician in NYC
Whatever your home's electrical needs, contact ACM Electric for fast, professional service. Better yet, put our number in your cell phone contacts. We'll be glad to serve any hour of the day or night. Remember to follow these tips, and you'll stay cooler for less this Summer!