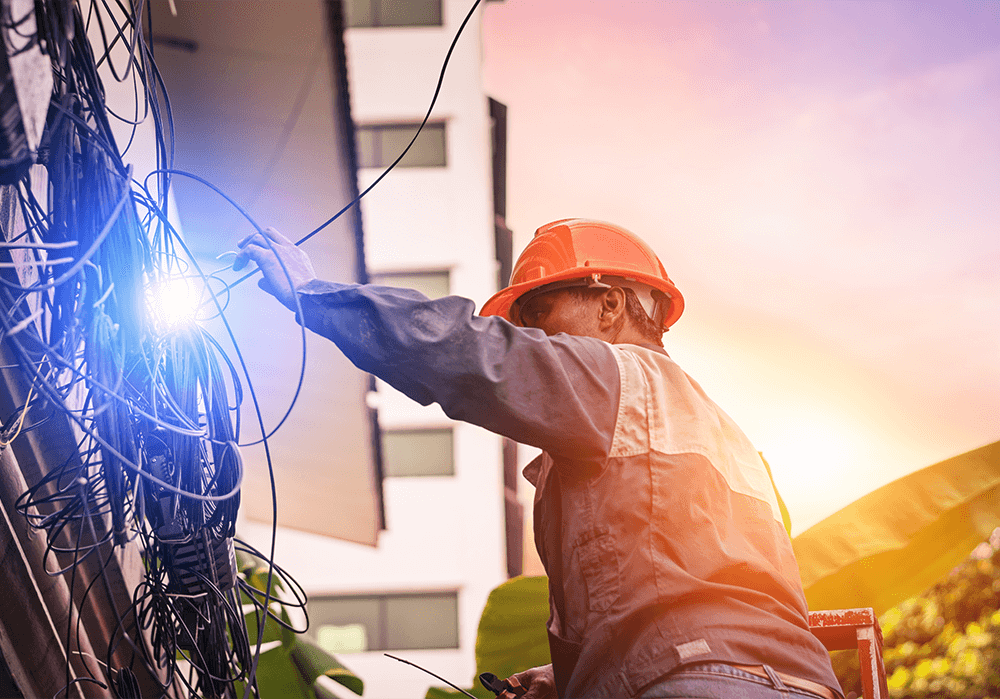 Over the past decade, there have been horrific news stories about hotel fires that have occurred on other continents. It is a mistake to assume that these issues cannot happen here in the United States where we have regulatory agencies and strict requirements. Maintaining the highest standards of safety is imperative to any chain or boutique hotel. That's a strong argument for contracting with leading commercial electrical contractors such as ACM Electrical Contractors for your hotel electrical maintenance services. Ensuring the safety of your guests and your premises is priority one, however, there are a number of other reasons why your hotel needs a 24-hour on-call service contract with our firm. Here are the top five reasons:
Commercial Electrical Contractors Prevent Fire Hazards
Hotels offer many amenities and most run on electricity from pool heaters to sound, even their security systems. Routine service and maintenance on every electrical system ensure your guests will not be put at risk. Regular inspections ensure that all wiring is up to code and that there are no loose connections or exposed wires, the leading fire causes. Fire alarms and smoke detectors require regular inspection and updates, too. As your hotel electrical maintenance contractors, ACM Electrical Contractors will provide dependable commercial electrical services to not only keep your guests and premises safe but also run smoothly.
Hotel Electricians Improve Guest Satisfaction
Dark hallways, heated pools that are chilly, and noisy bathroom fans, all reduce your guest's enjoyment of their stay on your premises. Prevent complaints and be one step ahead (or more) of potential electrical hazards by having your hotel electrician make routine checks of all your electrical systems. Routine inspections are the best way to spot and remediate any potential issues that can negatively impact your guests' stay before these occur.
Prevent Outages and Service Interruptions
Never underestimate the impact some guests can have on your electrical systems. Hair dryers, hair curling irons, and an assortment of other gadgets many guests take along while traveling can easily blow a fuse, or trip electricity to an entire block of rooms. Anticipate this need and have ACM Electrical Contractors on call 24/7/365 to avoid service disruptions to your guests and damage to your property.
Commercial Electricians Ensure Safety Regulation Compliance
The hospitality industry has strict safety requirements.  ACM Electrical Contractors' team of commercial electrical contractors can ensure that your premises meet and/or exceed these standards. Our routine inspections of your electrical systems will ensure they are fully code compliant and that all the wiring in and around your premises is properly installed and maintained.
Electrical Contractors Protect Your Brand's Reputation
The popularity of social media outlets means that a hotel's reputation can be quickly damaged by postings that criticize your electrical service and services that require electrical power. Maintain your guests' safety and your brand's reputation by contracting with ACM Electrical Contractors for your electrical updates, repairs, maintenance, and emergency services. There is no need to search online for 'electrical contractors near me'. In Queens and the 5 boroughs, the name to know is ACM Electrical Contractors. Call today!