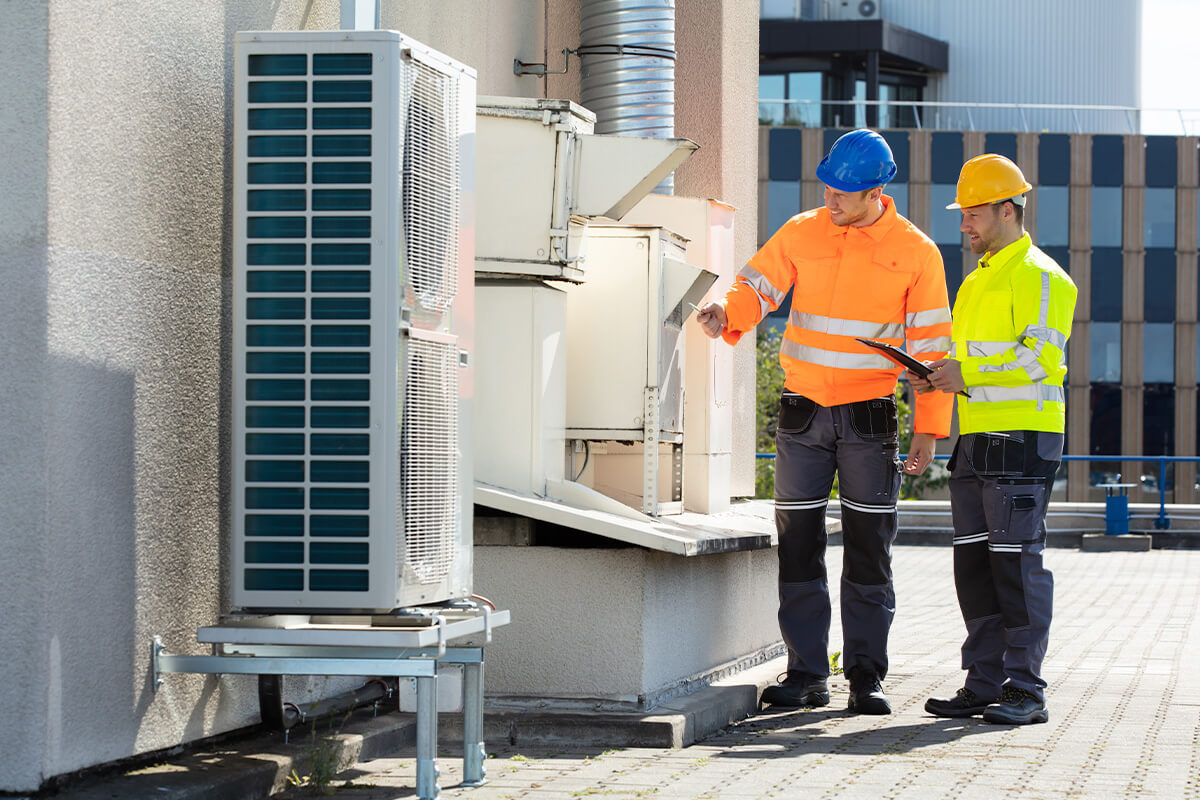 Yes, there is a difference between the two. By definition, an industrial electrician will troubleshoot and resolve power issues in manufacturing facilities, whereas commercial contractors perform maintenance and electrical repairs in more conventional workspaces. The skill sets required to perform industrial electrical work are more involved as these professionals perform their tasks in large-scale properties and work on more complex electrical systems. Whenever you are looking for industrial electrician services, or a commercial electrician, there is no need to search online for "industrial and commercial electrical services near me". Just put ACM Electrical Contracting in your phone contacts list. We're the team your competitors rely on to keep their lights on and equipment running.
What do Industrial Electricians do?
As stated above, industrial electrician services are performed by individuals who have undergone specialized training so that they can work on medium- to high-voltage equipment. These professionals' primary job is to maintain, troubleshoot, and repair heavy machinery, as well as to install, maintain, and calibrate industrial instrumentation and related devices. Their duties may include:
The ability to read and interpret drawings, blueprints, schematics and electrical code specifications. This skill enables them to determine the layout of industrial electrical equipment installations.
Installation, assessment, and the replacement or repair of electrical wiring, receptacles, switch boxes, conduits, feeders, fiber-optic and coaxial cable assemblies, lighting fixtures and other electrical components.
Experience and knowledge to test electrical and electronic equipment and components for continuity, current, voltage, and resistance.
The ability to maintain, repair, install and test switchgear, transformers, switchboard meters, regulators, and reactors.
The ability to maintain, repair, test and install electrical motors, generators, alternators, industrial storage batteries and hydraulic and pneumatic electrical control systems
The ability to troubleshoot, maintain and repair industrial, electrical and electronic control systems and other related devices.
Conduct preventive maintenance programs and keep maintenance records.
 What do Commercial Electrician do?
A commercial electrician will install, maintain, inspect and repair standard electrical systems in commercial buildings such as offices. These are not structures that are used as residences, and can range in size from 2,000 to over 100,000 square feet in size. An exception is a high rise apartment building which is considered commercial rather than residential. That is due to its size, which requires the installation of commercial-grade electrical systems rather than those used in smaller homes. The job responsibilities of these professionals include:
Installing wiring and electrical components, such as light switches and light fixtures.
Maintaining all electrical systems
Inspecting electrical systems to determine that they are fully operational, are safe, and are up to code.
Diagnosing and fixing wiring or electrical component issues.
The ability to read and use technical drawings
Planning electrical systems for new construction
Knowledge and use of local regulations, i.e. using and following state, local, and national guidelines for wiring and electrical systems.
Leading teams of electricians and training apprentices.
ACM Electrical Contractors: Trusted Tri-State Electrical Contractors
ACM Electrical Contractors is widely known in the New York TriState as the professionals to call (718) 326-7878 for commercial and industrial electrician services. Give Googling "industrial and commercial electrical services near me", a pass and contact us. We've partnered with leading companies in our region for over 40 years and welcome the opportunity to be of service to you. Contact our team today to learn more!