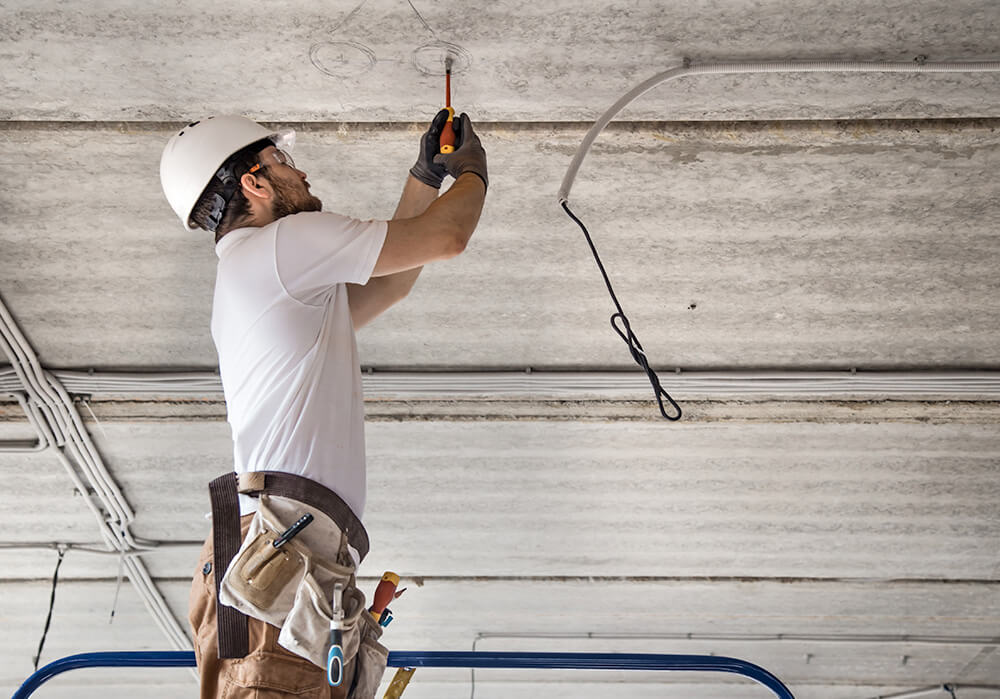 If you own your home, you must realize that there are DIY projects that an inexperienced person like yourself can tackle with the guidance provided online on countless YouTube videos. Electrical projects are not one of them. For safety reasons alone, apart from changing light bulbs, it is best to leave all electrical projects, installs, repairs, maintenance, and upgrades to a licensed professional electrical contractor. Additionally, if you read the fine print in your homeowners, property, and liability insurance policies, you'll likely find a clause that mitigates carrier responsibility if electrical fires are the result of tinkering by amateurs. Do not risk your family's safety and/or damage to your home. Here, ACM, as the leading electrical contractors in Queens, NY, serving the 5 boroughs, will post the top 5 reasons your electrical systems should be serviced by a licensed electrician. Queens, NY, Manhattan, Long Island, and Brooklyn, as well as Connecticut and New Jersey residents turn to our team to assist them to keep their home electrical systems safe and fully operational. Here's why:
Electrical Contractor Qualifications
Becoming a general electrician requires over 8,000 hours of on the job experience, as well as nearly 100 hours of classroom training. Actually, many electrical tasks require permits and an inspection taking most electrical tasks out of the realm of DIYers altogether.
Electrical Safety Concerns
Exposed wires and water present most of the dangers to amateurs who attempt their own electrical upgrades. After all, they reason, if DIYers were not meant to perform these tasks, why do the Big Box stores stock junction boxes, electrical cables, switches, outlets, and lighting fixtures? Actually, the biggest danger for non-professionals is the potential for injury to their children and pets. Here are two sobering facts: Every year, there are about 4,000 non-fatal electrocution injuries in the United States. And that children account for over 20% of these electrical shock injuries. That's because most homes have a 200 amp service flowing into their service panels. Did you know that a shock from this degree of amperage can be fatal? As licensed electrical contractors in Queens NY, ACM Electric's professionals are very familiar with local ordinances and regulations. They do not take chances that could put you, your family, or your home in jeopardy.
Difficulty Troubleshooting Electrical Issues
When you take your car in for service or because there is an unusual sound coming from under the hood, do you tell your mechanic what to fix? You wouldn't know what the issue is. It's the same thing with your electrical system. Non-professionals will not have sufficient understanding of how your service works to diagnose and resolve the problem. ACM Electric, as your licensed electrician in Queens, NY, Manhattan, Long Island, and Brooklyn, as well as Connecticut and New Jersey residents, will quickly isolate the issue and fix it without any guesswork, and it will be resolved the first time.
Avoid Wasting Money
Many homeowners have decided to install a lighting fixture, only to discover knob and tube wiring in their ceilings and walls. This is not only dangerous but is generally accompanied by low amp service to that room. Avoid shorts and the potential for a house fire. Have a professional perform all your electrical work, and you'll not only have peace of mind, through increased home safety, but clearly save money in the long term.
Save Time
We cannot say it often enough. DIYers seldom have the knowledge, experience, and time as weekend warriors to carry out electrical upgrades and repairs. Even if the project is simple enough, mistakes can happen and will cost more than the fees charged by professionals to come in, diagnose, and fully resolve. We know your time is limited, and you cannot abandon an electrical project half-way through. For time savings alone, call the professionals at ACM Electric.
For all your home or business' electrical system requirements, make the call to ACM Electric. For your complete peace of mind, speak with us about our maintenance contracts. Call today!