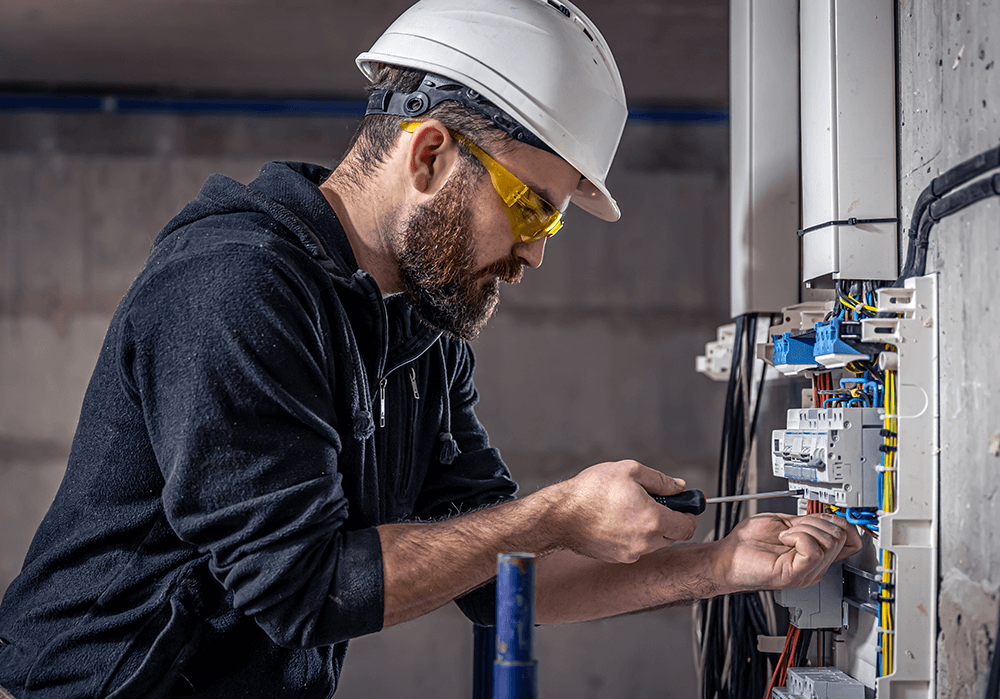 As with most professions, becoming an NYC Master Electrician requires more than just limited education and on the job experience. In fact, New York State and New York City have substantial requirements to become professional electricians. ACM Electrical is proud to have a team of certified electricians performing our client's jobs throughout the five boroughs. Here is an overview of what it takes to become accredited at our craft and why we are so highly respected in our industry:
Qualify to Take the Certified Electrician NYC Exam
Be at least 21 years old and be fluent in writing and speaking English.
As per the NYS Guidelines- "Have good moral character so as not to adversely impact your fitness to perform the duties and responsibilities of a Master or Special Electrician"
Additionally, to become a licensed electrician in NYC applicants must have logged a minimum of seven and a half (7.5) years of experience or the equivalent (as indicated below) within the ten (10) years prior to application. This includes but is not limited to a minimum of 10,500 hours or the equivalent (as indicated below) of satisfactory experience in the installation, alteration, and repair of wiring and appliances for electric light, heat, and power in or on buildings or comparable facilities.
 This experience must be obtained either under:
-Direct supervision by a Department-licensed NYC Master Electrician or Special Electrician
OR
-For non-NYC experienced applicants, the direct supervision of an individual with comparable qualifications as determined by the Buildings Commissioner and while employed by a Master Electrician business, or an individual, partnership, or corporation. This corporation can own, lease, or manage a building, buildings, or parts and employ a Special Electrician to perform electrical work in/on specific properties.
Other requisites to become a licensed electrician serving NYC include vocational school followed by five and a half (5.5) years of experience with a minimum of 7,700 hours of relevant experience. An MS or BS in Electrical Engineering and either
A Master of Science (M.S.) or a Bachelor of Science (B.S.) in electrical engineering and: two and a half (2.5) years of experience with a minimum of 3,500 hours or three and a half (3.5) years of experience with a minimum of 4,900 hours of relevant experience.
Take a Professional Electricians' Exam
Exams are given at several locations State-wide
The test consists of multiple-choice questions that assess NYC Electrical Code knowledge, rules, and regulations. Passing score is 70 percent.
Undergo a Background Check
Everyone who passes the qualifying exam must additionally submit to an extensive background check. Some of the documentations required include earnings history, current Photo ID, Social Security Card, proof of residence, and latest pay stub.
Book a NYC Master Electrician Today
As you can readily see, professional electricians in NYC have undergone a rigorous journey to become licensed in our chosen discipline. At ACM Electrical, our team has the qualifications, experience, and drive that is essential to provide optimal electrical services to our commercial and industrial clients. Find out more by scheduling a consultation with our team today!