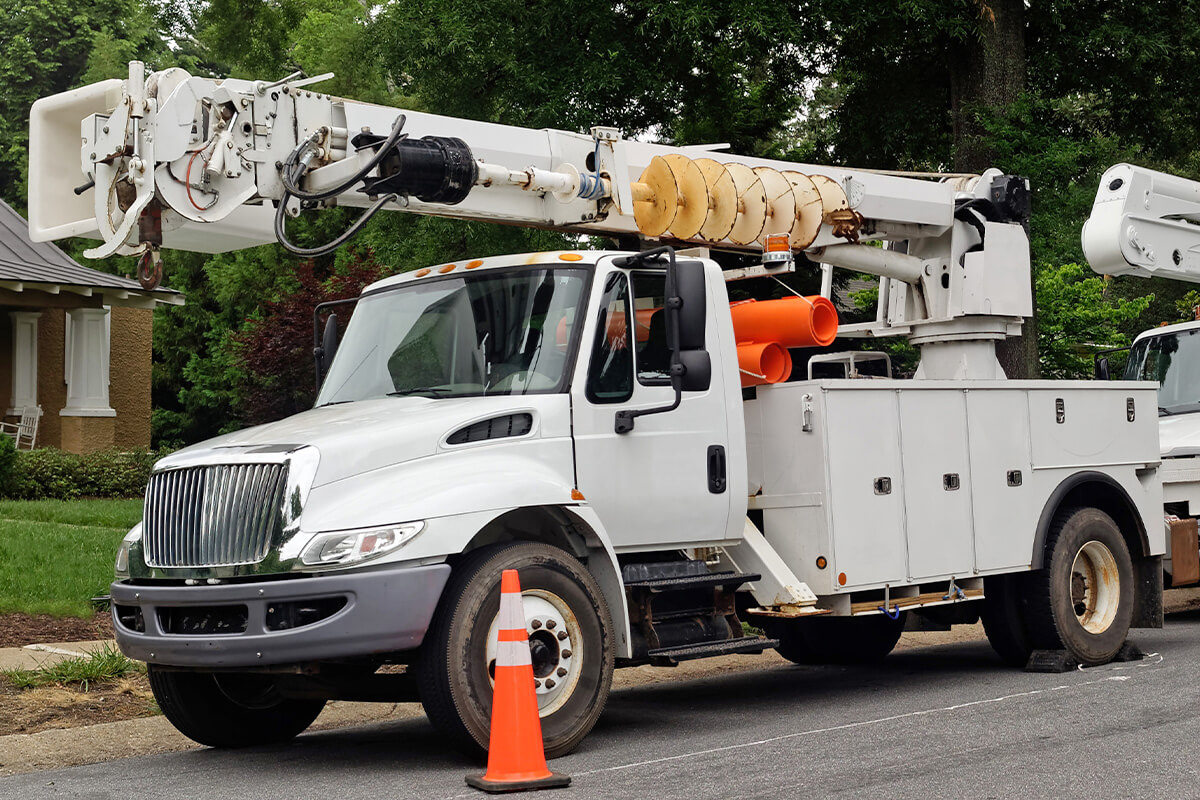 It is a frequent sight in every part of our region, a manhole cover opened, and utility workers climbing down beneath the roadway. Or, a power company truck parked in a residential area, and workers using ground fault locator equipment to locate the exact position of existing electrical cables. Installing underground utilities is all in a day's work for public and even private utility workers. They do their job so that we can have all the power we need for our homes and businesses. We all take having the amount of electricity we require to keep our lights, appliances, entertainment and security systems, garage door openers, and, of course, our technology completely for granted. You might have wondered what goes into every underground utility installation? Every day utility contractors install sewer, gas lines, internet, and electrical cables to make certain that each separate utility does not interfere with another. They employ equipment that confirms where each is located before the install begins. On your property, should you wish to run electrical service out to a detached garage, for example, the practice is much the same. Here, ACM Electrical Contracting, a mainstay in the region for professional electrical projects for homes and businesses, provides an overview of what an underground utility installation at your home or business entails.
Installing Underground Utilities
To begin, while there are countless how-to videos online, installing underground utilities is not a job for the DIYer. Electrical conduit must be up to code, the task inspected, and only a licensed, and experienced electrical contractor should perform the work. This not only ensures that the underground utility installation will be performed correctly, but that every safety precaution will have been taken to safeguard your home and/or business and its occupants. To begin, there must be sufficient amperage to support the lighting and garage door opener(s). Once confirmed, our electrician will work at the main circuit breaker panel to install (if needed) and connect one or more circuit breakers. The electrician's goal is to make the final hookups at the service panel to connect the outlets and light fixtures in your garage. The most labor-intensive part of the project, laying the underground cable from your residence to the garage, is next. 
Generally, the National Electrical Codes (NEC) require electrical cables to be run at a depth of at least two feet. The NEC allows three different means of running underground circuits: 
Laying Underground Feeder (UF) cable directly into the ground.
Running wire through ridgid, galvanized metal conduit piping.
Running wire through Schedule 40 PVC conduit. 
Contact ACM Electrical Contracting for Underground Utility Installation
As you may have gathered by now, performing an underground utility installation properly is not a weekend project for an amateur. ACM's licensed professional electricians have years of experience installing underground utilities and can recommend which method noted above is the best application for your home and/or business. We invite you to schedule a consultation with our experts so that we can assist you to plan the scope of your project, provide timelines and cost estimates, and ensure a positive and safe outcome. To learn more, contact our team today!