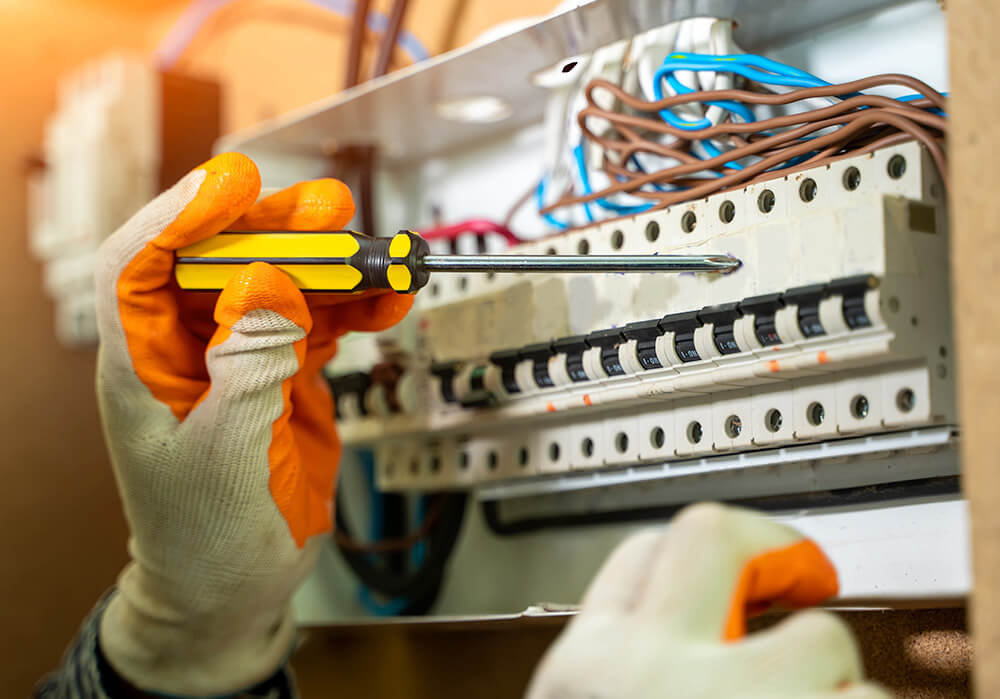 It is fairly obvious where each works, but as with most professions, for commercial and residential electricians there are skillsets that overlap and others that do not. So what are the key differences, and how do you spot them before you hire the wrong professionals? In this posting, ACM Electric, which provides commercial and residential electricians in NYC and the five boroughs, will clarify the differences, so you'll always hire the right professionals for any electrical job!
Electrical contractors who work for homeowners handle the safety, compliance, and finishing of any residential electrical installation. Their tasks include but are not limited to:
Technical blueprint interpretation
Electrical fixtures and appliances' maintenance and service.
Troubleshooting and repairing electrical system faults.
Inspecting residential electrical systems and rewiring as needed.
Commercial Electricians vs. Residential Electricians
Around the New York Tri-State, the demand for commercial electricians in Brooklyn and the surrounding boroughs is fierce. That is because while electrical contractors perform similar jobs as residential electricians in NYC, these contracts are often on a much larger, more complex scale. For these contractors, their tasks include installing wiring systems, business and industrial machinery, and installing and upgrading control panels following official blueprints. While residential contractors work in single family, multifamily dwellings, and high-rises, commercial electricians work in industrial buildings, offices, public buildings, warehouses, and factories. In addition, in most major cities, they obtain electrical permits as required for jobs. Other areas of difference include the power supply types.
Residential electricians generally work with single-phase systems that range between 120–240 Volts. Commercial electricity involves three-phase systems where conductors carry 120–480 Volts because of the high industrial electrical load requirements. These differences call for expertise in handling equipment and supplies. Residential systems require thin-gauge cables with less sheathing and insulation. The types of wiring, breakers and electrical supplies are considered residential grade.
The higher voltage demands at industrial facilities require cables with more insulation and sheathing for continuous current flows. There are also greater load and safety demands, as well as a need for ease of access should the system fail. It is a fact: commercial systems require more maintenance than residential systems, so easily accessible panels are a must to facilitate troubleshooting. Another must: a commercial electrical service maintenance contract, which residential work seldom requires.
Typical Jobs for a Brooklyn Commercial Electrician & Residential Electrician
Everything is bigger in New York and the surrounding areas. It's understandable then that local commercial projects are generally far larger than typical residential work. For example, a Brooklyn commercial electrician contracts may include work for office buildings, shopping malls, business complexes that require extensive labor, skill, and time to complete on schedule. Residential contractors may work for one homeowner, or a builder creating a large structure such as an estate or multifamily dwelling. To obtain choice projects, however, requires experience and certification. Requirements for certification will vary by location, however they are stringent.
Compliance Standards for Commercial & Residential Electricians in NYC
Compliance standards for each discipline are extensive. Residential electrical compliance standards and requirements include use of specific cables, insulation, and fittings. Standards for commercial electricians are even more complex and include electrical equipment safety standards, personal safety standards adherence, and stated insurance requirements to cover possible failures caused by electrical faults. In addition, electrical contractors are licensed at the state or municipality level. Being awarded an electrical contractor license is key to obtaining choice project contracts, however it is necessary to become a certified Master Electrician first.
Master Certification in their chosen field is often required for either type of electrician to obtain work. Previously they may have apprenticed, attended a trade school, or may have an electrical engineering degree. Commercial electricians require more experience to qualify for certification due to the intricate nature of their trade, as well as for safety factors. The qualifications vary by state but most require a minimum of 4,000 hours of on-the-job experience and knowledge of phase and voltage balancing, phase diagrams, and control systems.
Residential or Commercial, ACM Electric is the Top Choice for NYC and the 5 Boroughs
When your business or home project requires the services of a top Brooklyn commercial electrician, or residential electrician in NYC or any of the 5 boroughs, call ACM Electric. We have the experience and expertise to get the job done right, right on time and right on budget. To learn more, contact our team today!