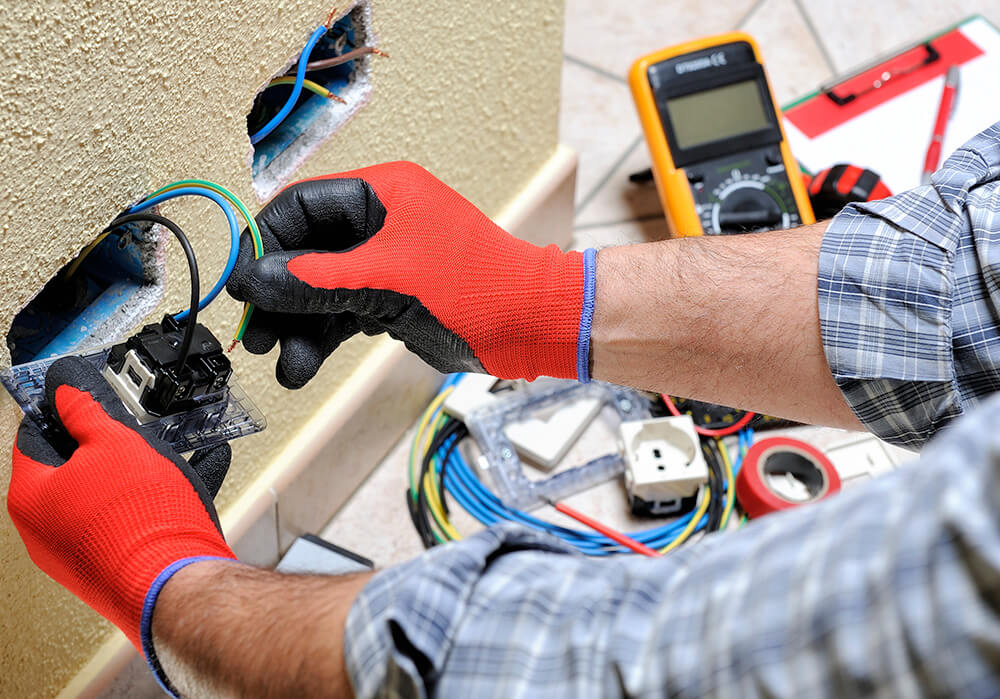 When the temperatures begin to rise, many homeowners begin to think how they can maximize their living spaces indoors and outside as well. However, most only think of contacting a residential electrician for home lighting installations for the inside of their residence. For the outside, they mistakenly think a trip to the local big box store for a set of solar pathway lighting any DIYer can install themselves is all it takes. Then, they notice that not all the lights are working. Again, usually after the first heavy rainfall, those carefully planted stakes are no longer upright – they usually end up tilting and/or falling over. The install can also become very overwhelming for the homeowner, they may not feel completely confident with the entire installation. This is the best reason for contacting a landscape lighting contractor who will provide the guidance and the best lighting options for your requirements. ACM Electrical Contracting, one of the TriState's leading residential outdoor lighting companies, posts these tips when considering an outdoor lighting installation for your home. 
Hire Professional Residential Outdoor Lighting Companies
Outdoor lighting has become one of the fastest growing ways to increase your home's value as well as your family's enjoyment. However, home lighting installation is not a job for amateurs. Not only can a professional landscape lighting contractor assist you to design the outdoor lightingscape of your dreams, but also to install it for optimal safety. As professionals, we will ensure that your light fixture is watertight, and that any electrical cords used are the right choice for the job. Additionally, most exterior lighting systems include transformers to convert your interior current (120 volts) to the 12 volts of current required by landscape lighting. Many outdoor lighting schemes need to be hardwired. That's where residential outdoor lighting companies, such as ACM Electrical Contracting, can get the job done right and to code.
Use LED Lighting 
These lights are Energy Star rated to use 75% less energy than incandescent lighting. That's money in the bank for homeowners! LEDs also last longer and offer more lighting variations, are more durable, among other improvements.
Properly Conceal Running Electrical Wires
Most outdoor lighting solutions are either solar or electrified. Those that run off current must either be plugged into a weather-tight outdoor outlet, or run underground. Here again, professional residential outdoor lighting companies, including ACM Electrical Contracting, take the steps to prevent poorly concealed wires, and other potential safety hazards.
Include Dimmer Switches 
Even outdoor lighting can use a dimmer switch at times. However, there are many options including switches that work with both incandescent and LED lighting, customizable switches, and even outdoor dimmers that can be programmed to work with your voice assistant!
Install Timer Switches
We live today in a world that is becoming more attuned to energy conservation. We're all driven past neighborhoods where someone has left their holiday lights on during the day unintentionally. Having a timer installed as part of your home lighting installation by your landscape lighting contractor ensures that you'll save energy as well as 'saving face' with your neighbors. Outdoor timers are weatherproof in all seasons as they use photocell technology which senses day and night to automatically turn your lights on or off as you wish. 
Need a Landscape Lighting Contractor? Contact ACM Electric Contracting Today
Make your plans now to enjoy your property this coming season and every season to follow. Look to hire a team of professionals? Contact ACM Electrical Contracting to book your appointment today – and be sure to ask about our maintenance program so that you'll be able to enjoy your well-lit property season after season!